Canaan Fir
A tree that comes from the Balsam family that is derives from one of its native localities in the Canaan Valley in West Virginia. It is a natural hybrid of Fraser Fir and the Balsam.
Balsam Fir
Individual needles are somewhat flat and may be blunt or notched at the end. Balsam Firs are very fragrant with medium length soft needles.
Fraser
Needles are flattened, dark-green with a medial groove on the upper side and two broad silvery-white bands on the lower surface. Fraser Firs are one of the most requested trees and grow very well, holding their shape up to 12' tall. Great fragrance and long lasting.
Cork Bark Fir
A native of Arizona and the western states the Cork Bark Fir has a creamy white bark and needles from 1" to 1 1/2". Resembles a Blue Spruce but with softer needles.
Noble Fir
A western North American fir, native to the Cascade Range and Coast Range mountains of extreme northwest California and western Oregon. 
Grand Fir
The leaves are needle-like, flattened thick, glossy dark green above, and with two green-white bands below, and slightly notched at the tip.
Nordman Fir
One of the most important species grown for Christmas trees, being favored for its attractive foliage, with needles that are not sharp and do not drop readily when the tree dries out.
Korean Fir
Native to the higher mountains of South Korea. The Korean Fir is a very popular ornamental plant in gardens in cool climates. Grown for its foliage and also for the abundant cone production even on young trees only 1-2m tall.
Blue Spruce
A Rocky Mountain tree having silvery-blue or blue-green, four-angled, needlelike leaves and cylindrical cones. It is extensively cultivated as an ornamental. Also called Colorado blue spruce. Our Blue Spruce trees are trimmed yearly by hand and grow to height of 7'. (Limited quantity's available.)
Turkish Fir
A native to northern Turkey. Turkish Fir is similar to Nordman fir but is a very different species. The main difference is that the needles are flatter on the stem.
Concolor Fir
Evergreen, soft, silvery bluish-green needles borne on the upper part of branch and curving upwards. Needles are flattened, 1½" to 2½" long. Glaucous on both sides, the needles smell like tangerines when crushed.
Concolor Firs grown on our farm grow to 12' tall and vary from a green to blue color. A non-allergenic tree, Concolor Firs are well asked for on our tree lot.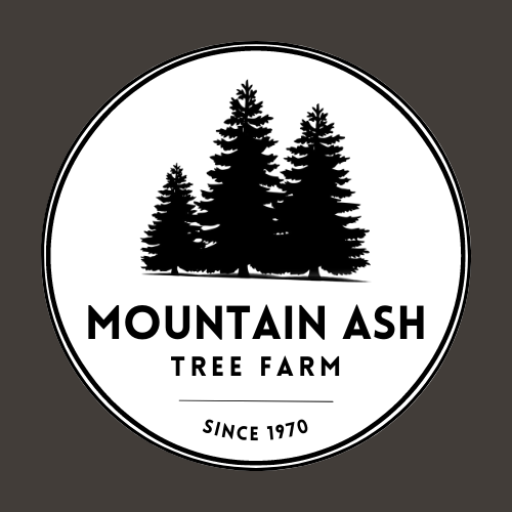 Retail Address
1340 Maiden Lane
Rochester, NY, 14626
Retail Hours
Retail location opens on the Friday after Thanksgiving and is open until December 24th.
Hours:
Monday - Friday     
12pm - 8pm 
Saturday - Sunday   
9am - 8pm
Wholesale Address
Across from:
8980 Reeves Road
Avoca, NY, 14809
If using GPS, set destination for 8980 Reeves Rd. This is our neighbor's address. Their driveway is opposite the farm. Please use Driveway #2.